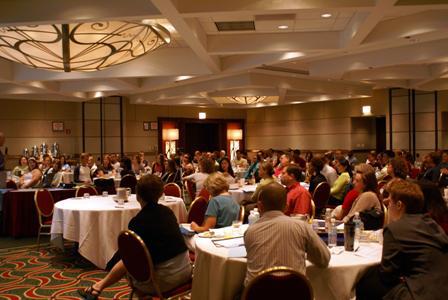 AFSEP, LLC
Advanced Funeral Service Education Programs (AFSEP, LLC), was founded in 2007 by two licensed funeral directors in New York State who have both been involved in funeral service education for a number of years. In 2011 AFSEP, LLC was formed under the ownership of David R. Penepent, Ph.D, CFSP.
AFSEP, LLC provides continued education units to local associations, private firms, and state and local conventions. Our commitment is to provide quality continuing education programs for funeral directors throughout the United States.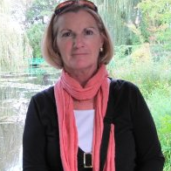 Eileen Clinton, MS
Eileen Clinton is a health educator with more than 20 years of experience in various aspects of healthcare. She has a diverse professional background which includes employment in the business sector, academia, and the medical community (HANYS, MSSNY, St. Peter's Hospice). Throughout her career, education has been a primary focus.
Eileen provided educational programming for New York State Healthcare Trustees and Auxilians and continuing medical educational (CME) programs for physicians. For 15 years, Eileen has taught courses at Maria College on the intriguing topic of grief and loss. She is known as a pioneer in the area of death education with over 30 years of experience in the field. She is currently the Director of the Bereavement Studies Program at Maria College. Eileen conducts workshops on loss and grief, presents at conferences, and provides continuing education for New York State Funeral Directors.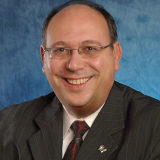 David R. Penepent, Ph.D., CFSP
Dr. David R. Penepent is currently an assistant professor and manages the Funeral Services Administration program at SUNY Canton. He received his bachelor's degree in Psychology for the University of Wisconsin – Oshkosh and his master's degree in Organizational Management from the University of Phoenix. In November of 2015 he recieved his Doctorate of Philosophy degree in management from Walden University. David has written several articles that have been published in funeral industry publications.
Dr. Penepent is the owner and CEO of Advanced Funeral Service Education Programs (AFSEP,LLC).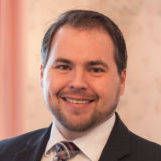 Steven L. Johnson, MBA, CFSP, MBIE
Steven Johnson is a practicing funeral director with over 15 years of experience in the funeral industry.  He graduated from SUNY Canton with an AAS Degree in Mortuary Science in 2005, with a B.tech Degree in Funeral Services Administration in 2016, earned his MBA from Medaille College in 2018.  In 2018, Steve also earned gained his CFSP from the Academy of Professional Funeral Service Practice.
In 2019, Steve was certified to teach the 30-Hour General Industry OSHA Course by the Mid-Atlantic OSHA Training Center at the University of Buffalo.
Along with practicing full time in Western New York, Steve is an Adjunct Instructor at SUNY Canton in the Funeral Services Administration Program.
He and his wife, Jessica, welcomed their first child, a daughter in May 2017.
AFSEP, LLC will custom create presentations to meet your group's educational needs.
List of Funeral Director Continuing Education Programs
Presentations by: David R. Penepent, Ph.D., CFSP
Calculating your GPL to be in Compliance (2 CEUs)
The Attrition Cliff: Promiting the Funeral Profession in Your Community (1CEU)
The Funeral Director as Community Educator (1CEU)
Making the Funeral Real: Connecting People to their own Grieving Experience (1CEU)
Buying and Selling a Funeral Home (1CEU)
So Your Funeral Home Needs a Resident Funeral Director (1CEU)
Caring for Human Remains after a Tissue Donation (1CEU)
Trauma and Healing: A funeral director's opportunity to begin the healing process. (2CEUs)
Presentations by: Eileen Clinton, MS
What every funeral director should know about the grieving process (2CEUs)
The value of the funeral (1CEU)
Presentations by: Steven L. Johnson, MBA, CFSP, MBIE
The Death Positive Movement (1 CEU)
The New Role of the Funeral Director (1 CEU)
OSHA: Bloodborne Pathogen and Formaldehyde Standard (1 CEU)
Courses in Development:
Going Out of Business One Direct Cremation at a Time
Opioid Epidemic: The Funeral Director's Response
OSHA Jeopardy
Presentations by: Barry Walch, MS
Embalming for Long Term Preservation
Embalming for Mausoleum Interment
Embalming Room Sanitation – Planning Beats Working
Green Burial
Green Embalming
Spongiform Encephalitis Embalming Choices
Writing Professional Condolence Letters
Presentations by: Rev. Teresa Werth, CFC
The Impact of the Opioid Crisis on the Funeral Industry (1 CEU)
New Role of Music in Funeral Planning (1 CEU)
Presentations by: Larry Cleveland
Other Presenations available by AFSEP, LLC:
All of our speakers are willing to create custom presentations specific to your group's needs.  Please contact us to discuss specific presentations.