The difference between surviving
and thriving as a funeral home
The funeral industry is rapidly changing. Social trends and customers' choices for final disposition is creating a disconnect between the funeral home provider and the client. Helping the consumer take the death event and connect to their own grieving experience requires new and revised business strategies. Our goal is to help your business meet the consumer's needs and make your operations more profitable and sustainable for the future.
Increasing Customer Service
We can tailor a comprehensive plan to increase your funeral home customer's experience. By sitting down and discussing your current practices we will help you implement a plan that will drive customer satisfaction levels upward.
Risk Management
We'll dive deep into your funeral home's current practices pertaining to internal controls and provide guidance on how to improve upon them to mitigate the risks of employee embezzlement or pilfering.
Succession Planning
It's never too early to begin talking about succession.  One of the biggest issues facing funeral service today is the lack of owner succession plans.  We'll meet with you to discuss your wishes and help you create a plan that works for you and your business.  We can help you identify potential buyers, perform valuation estimates, and even assist in negotiating a sale.
Funeral Home Compliance
It's no surprise that regulators at both the state and federal level are cracking down on funeral home non-compliance.  We're here to help!  Our job is to make sure your funeral home is in compliance with all state and federal statutes to eliminate the risk of a fine.  We can even train your staff on Funeral Rule mandatory disclosures and processes.
General Price List Compliance
We're experts at making sure all the I's are dotted and T's are crossed on your General Price List.  Most GPLs are woefully non-compliant with state and federal regulations.  We look everything over, format the GPL in the way the regulators like, make sure all of the disclosures are present (and in their correct place), then send you a digital version to print.  We can even help you with pricing if you'd like.
Funeral Service Litigation Consulting
Our team of professionals consults with attorneys and funeral directors on litigation matters. We provide information on the best practices for standards in the funeral industry.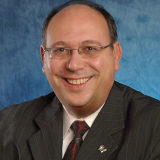 David R. Penepent, PhD
Dr. David R. Penepent is currently an assistant professor and manages the Funeral Services Administration program at SUNY Canton. He received his bachelor's degree in Psychology for the University of Wisconsin – Oshkosh and his master's degree in Organizational Management from the University of Phoenix. In November of 2015 he received his Doctorate of Philosophy in Management from Walden University. David has written several articles that have been published in funeral industry publications.
Dr. Penepent is the owner and CEO of Advanced Funeral Service
Education Programs (AFSEP, LLC).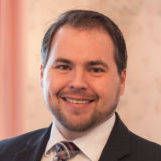 Steven L. Johnson
Steven Johnson is a practicing funeral director with 1o years of experience in the funeral industry.  He graduated from SUNY Canton with an AAS Degree in Mortuary Science in 2005, with a B.tech Degree in in Funeral Services Administration in 2016, and is an MBA Candidate at Medaille College with an expected graduation date of August 2018.
Along with practicing full time in Western New York, Steve is an Adjunct Instructor at SUNY Canton in the Funeral Services Administration Program and is co-owner of J & P Consulting, LLC.
He and his wife, Jessica, welcomed their first child, a daughter in May 2017.